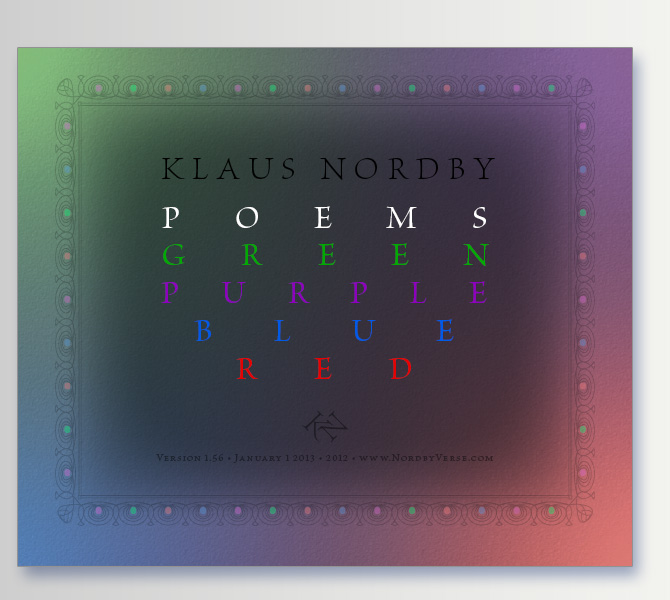 Brevity Rules
Welcome to the website for my poetry collection Poems Green Purple Blue Red.
Rule 1: Please read a few poems below — there are two from each color section.
Rule 2: If you would like to read more, then download my free PDF ebook — it contains 56 poems (3 Mb).
Rule 3: If you like the PDF ebook, you may also buy the printed book.
That is all. Thank you.
PS: Please read John Kagebein's review.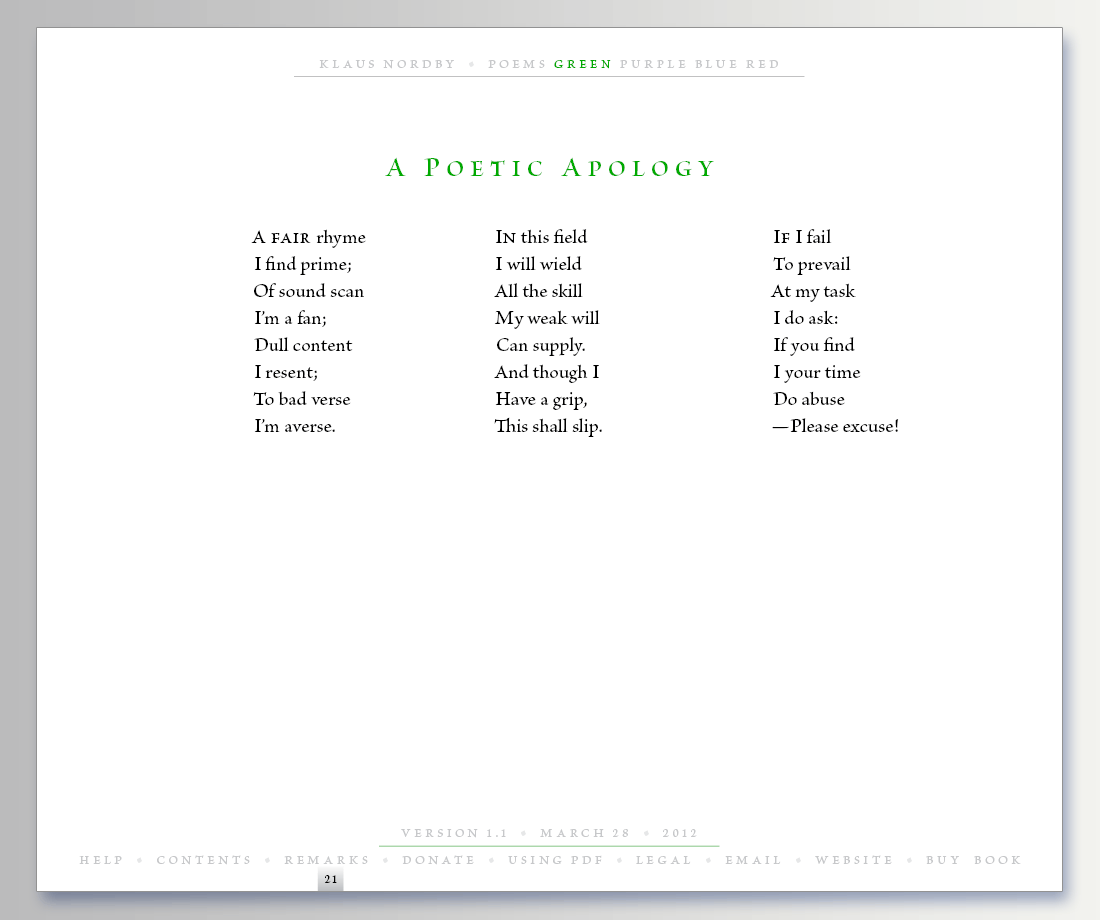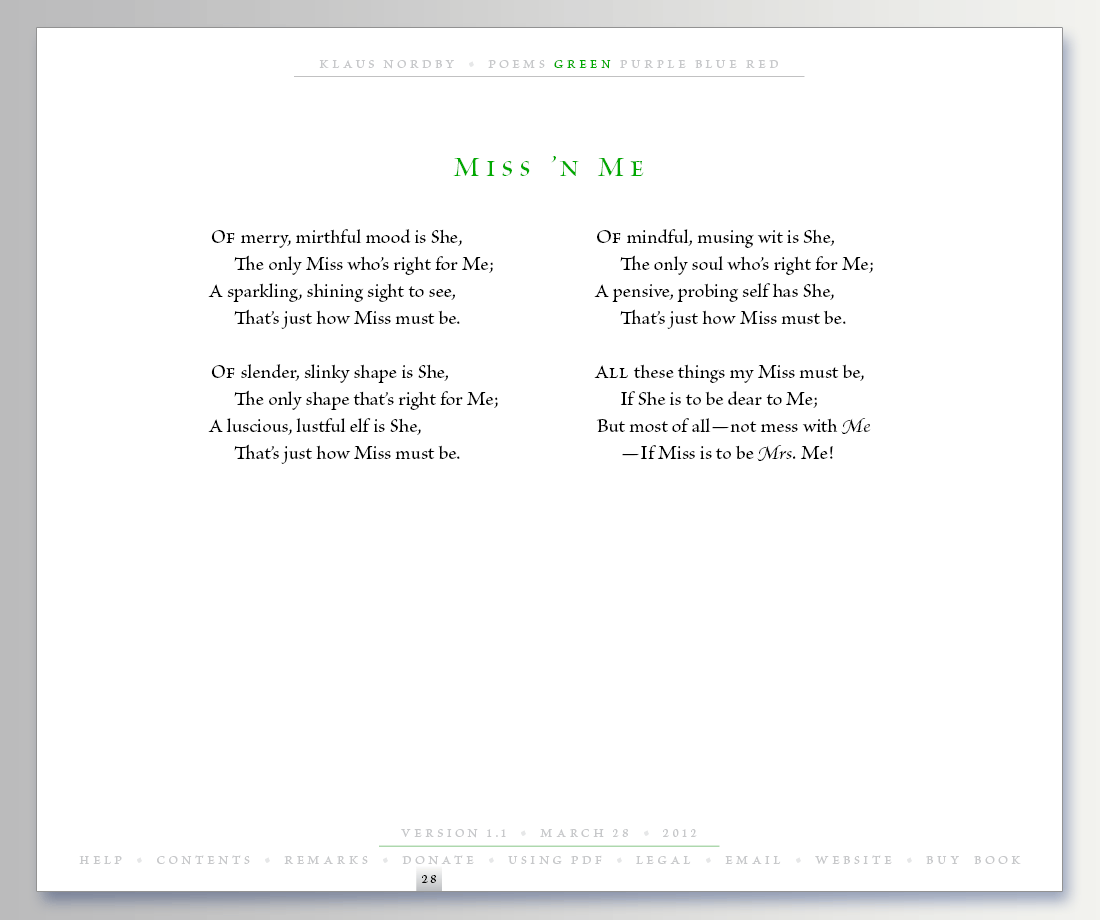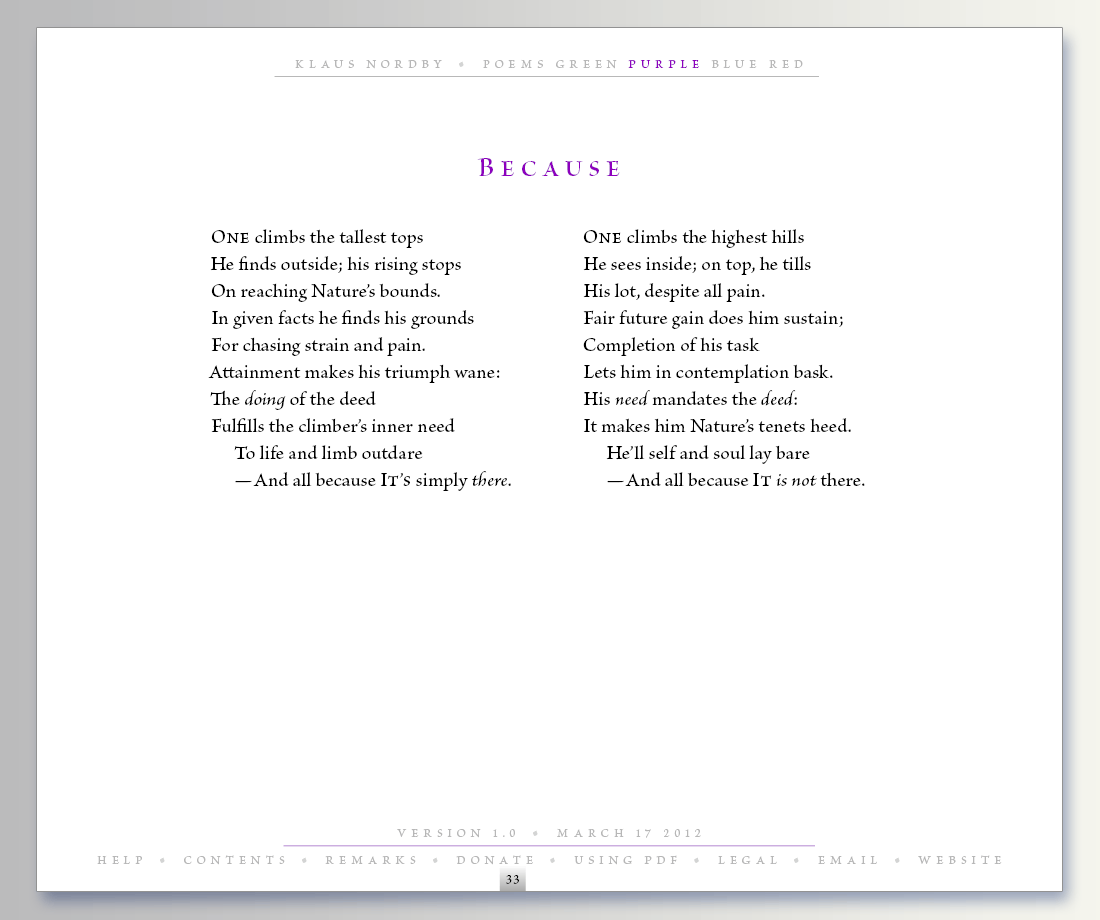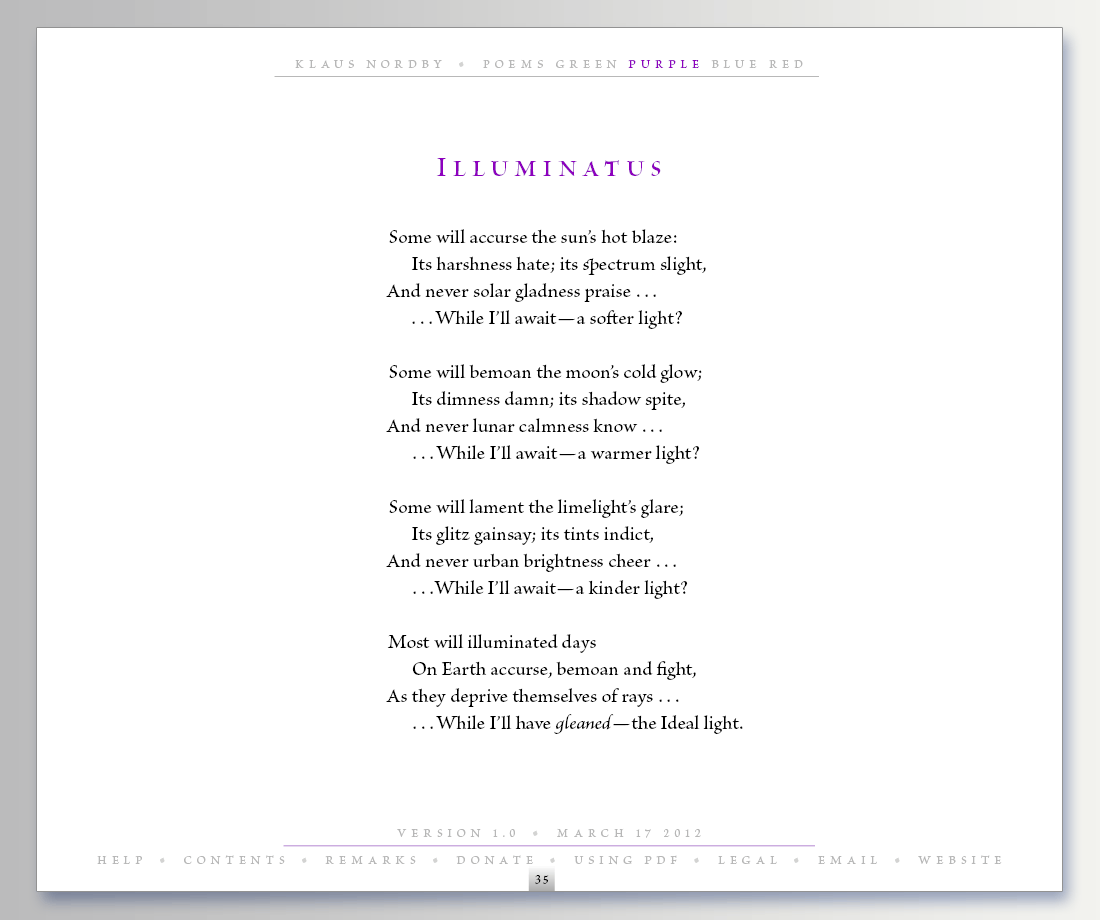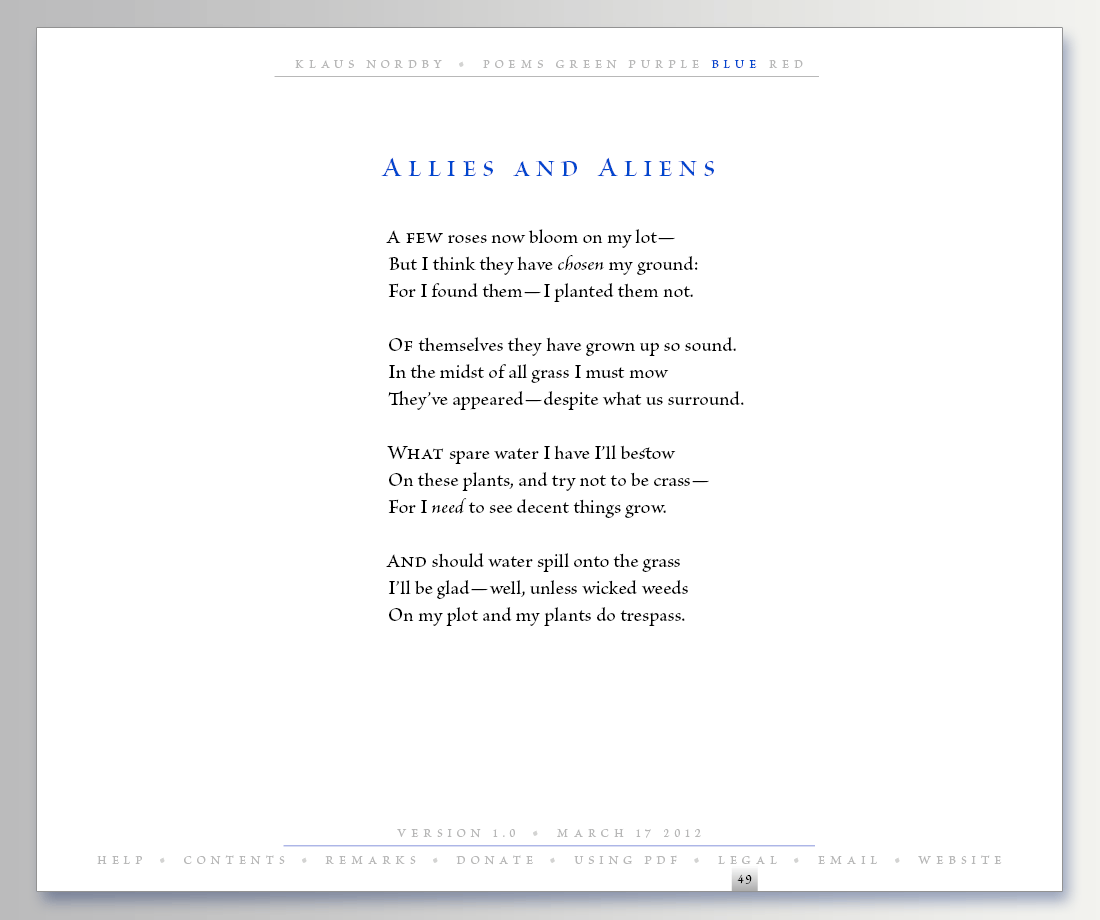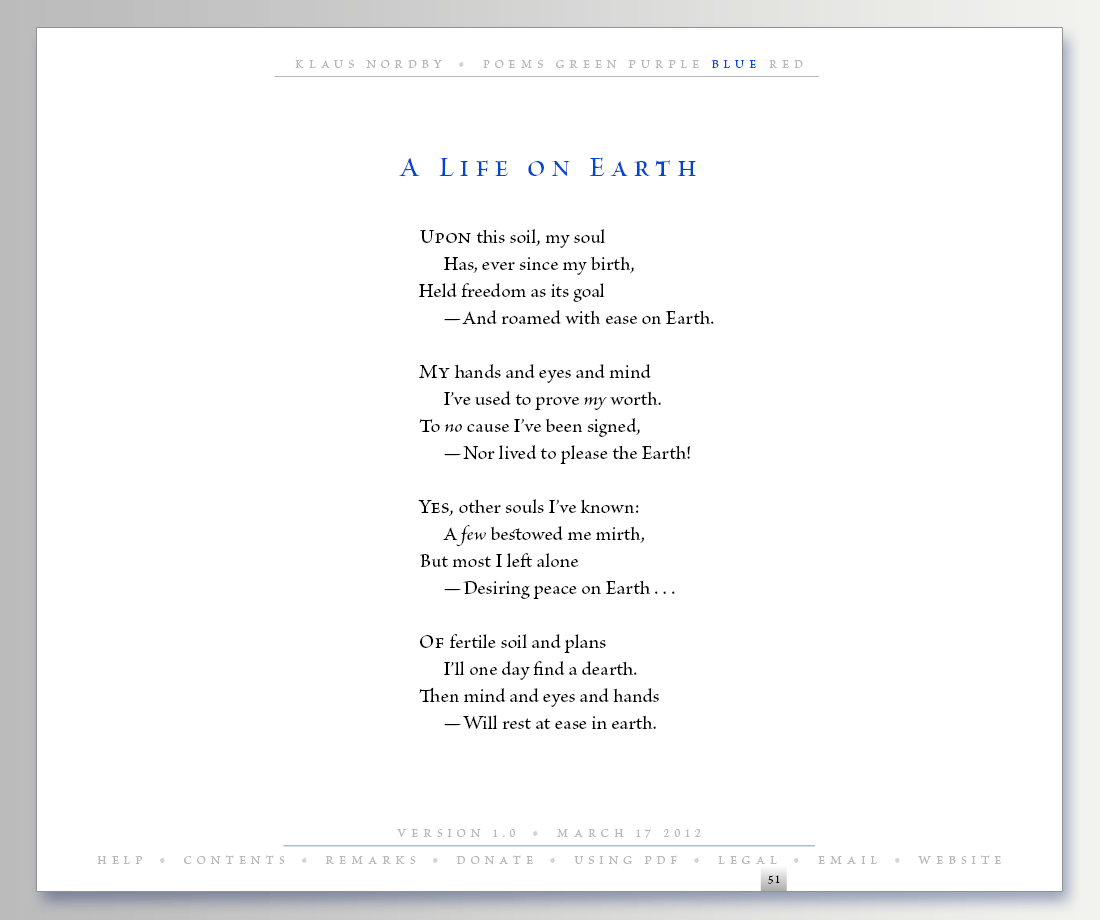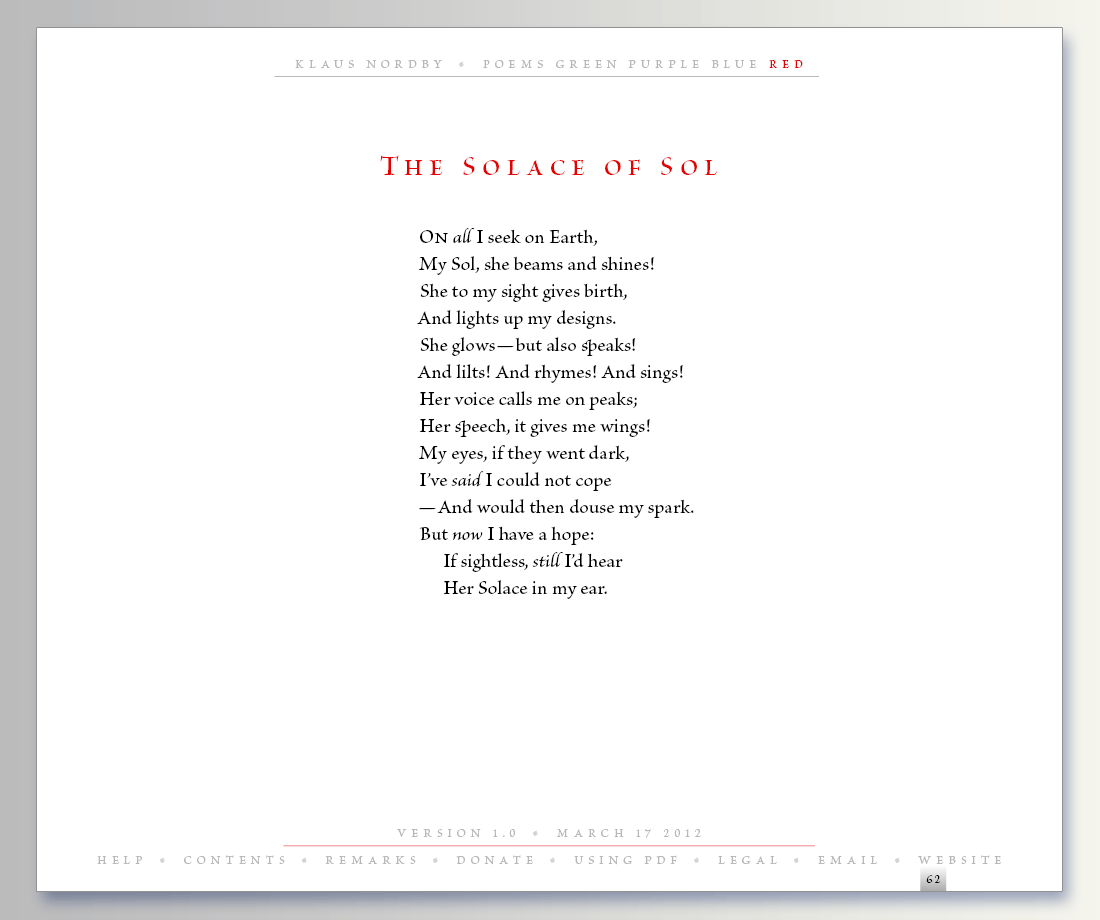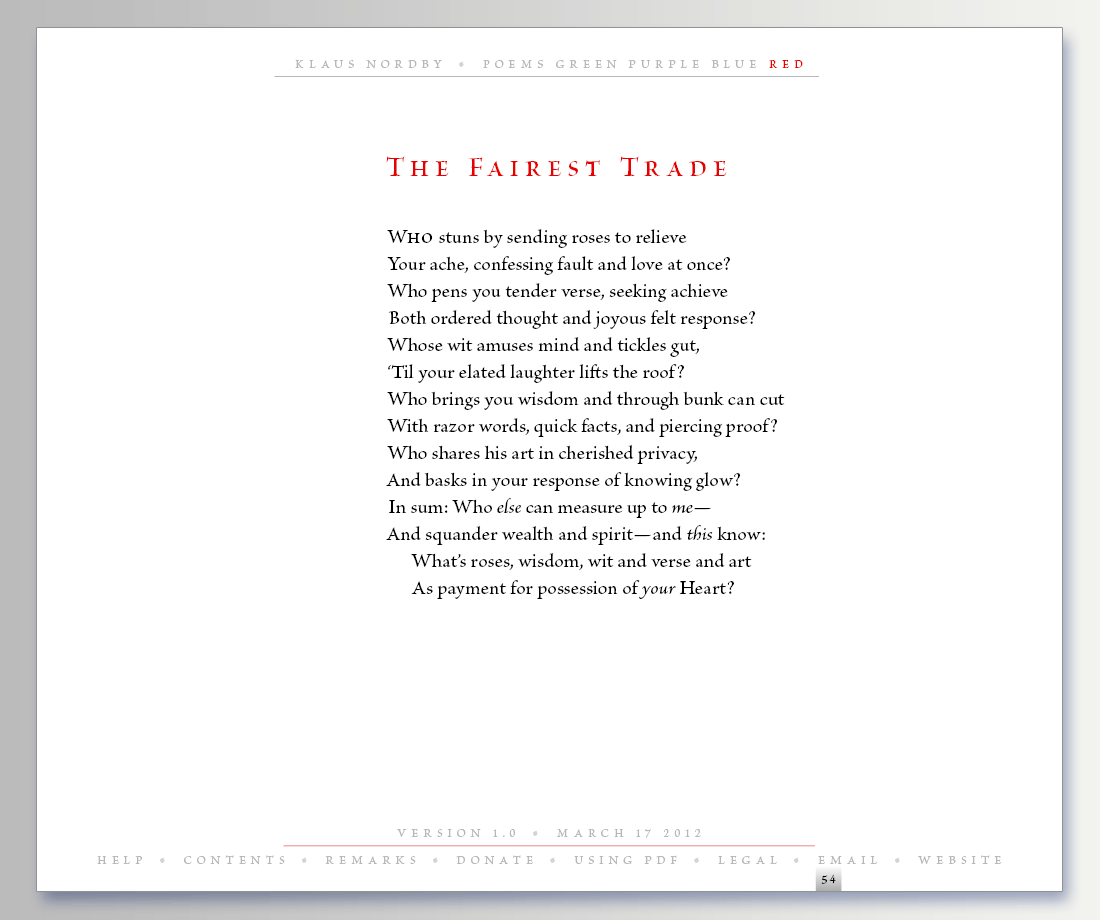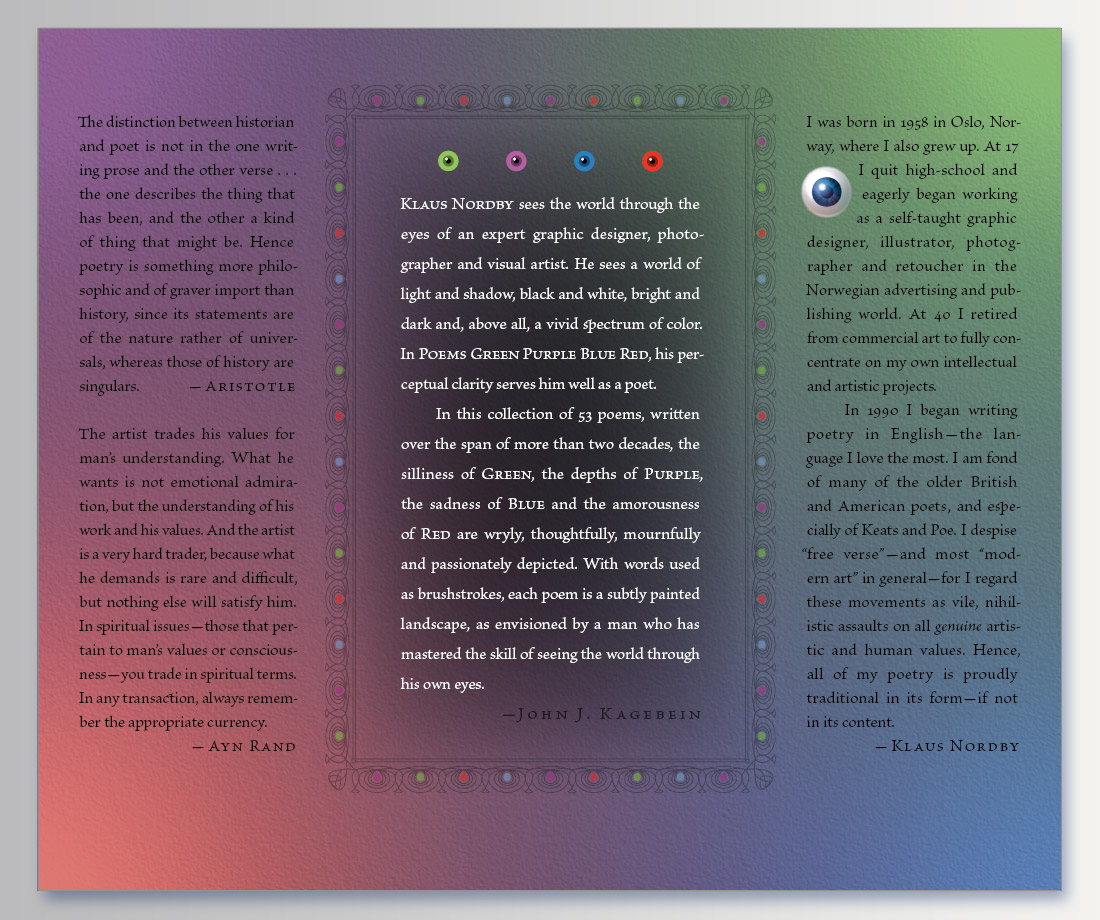 © 2012 Klaus Nordby.